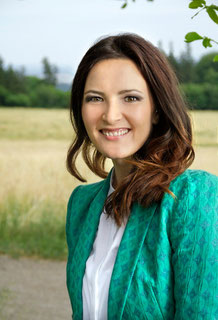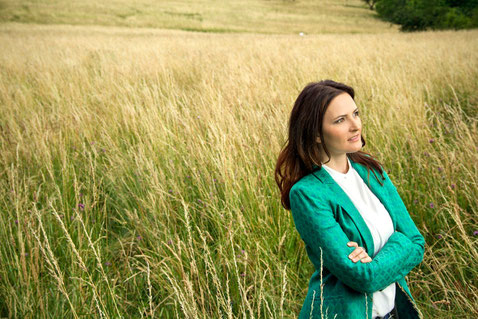 Trainer.Consultant.Lecturer.

What is important to me? To appreciate the diversity but also wholeness of every person, non-judgmentally.
Empathy and mindfulness are aspects that need to be (re-)emphasized in social contexts.
"Business as usual" is no longer an option - because: 
Turbulent times require new concepts. 

"People" and "Culture" have always interested me.
 My unlimited curiosity and insatiable passion for that can be professionally & honestly expressed through
my current doing. As a "co-creator" of a culturally sensitive, empathic and mindful climate it is my duty to initiate a constructive engagement with "cultural diversity"  and offer new ways of perception, thinking and acting. Doing this,      I pursue a holistic approach - regarding people as a unity of body, mind & soul.       
Culture, Communication & Mindfulness.

 All parts now form a symbiotic whole and simultaneously constitute the foundation of Aroha Consulting. 
---
Profession
since 02/2015
since 01/2014
09/2013 – 06/2014
03/2010 – 05/2013
08/2006 – 01/2010
Aroha Consulting e.U., company owner
FH Campus Vienna, external lecturer (teaching subject: Intercultural Management)
SPIDI, Intercultural Trainer, Consultant & Coach
Erste Group Bank AG, External Communication Specialist for Central and Eastern Europe
Ecker & Partner, PR Consultant (Unit: Economy, Research & Development)
Education
... or livelong learning?
09/2012 – 11/2014
09/2001 – 11/2005
since 12/2014
03 – 05/2013
12/2012 – 06/2013
10/2011 – 03/2012
Master's programme "Intercultural Studies", Danube University Krems
Studies of "Media Management", University for Applied Sciences Sankt Poelten
MBSR-teacher programme (Mindfulness-Based Stress Reduction) by Jon Kabat-Zinn,
IAS Institute for Mindfulness and Stress Reduction, Vienna
Anti-racism training programme, Amnesty International Academy, Vienna  
Diploma for "Intercultural Trainer", SPIDI.academy, Vienna 
Diploma for "Coach", Bildungsforum Dr. Rampitsch, Vienna
International experience
Australia, Bolivia, Cambodia, Chile, Colombia, Costa Rica, Laos, New Zealand, Peru, Thailand,
USA, Vietnam, div. Europa
Pedagogical University of Bogota (Columbia), internship
Chicagoland Chamber of Commerce (Chicago, USA), internship
Nanny in France (Bordeaux, Colmar)
Languages
 German (mother tongue), English (fluent), French (advanced), Spanish (basic)